Strawberries 'N' Cream Cookies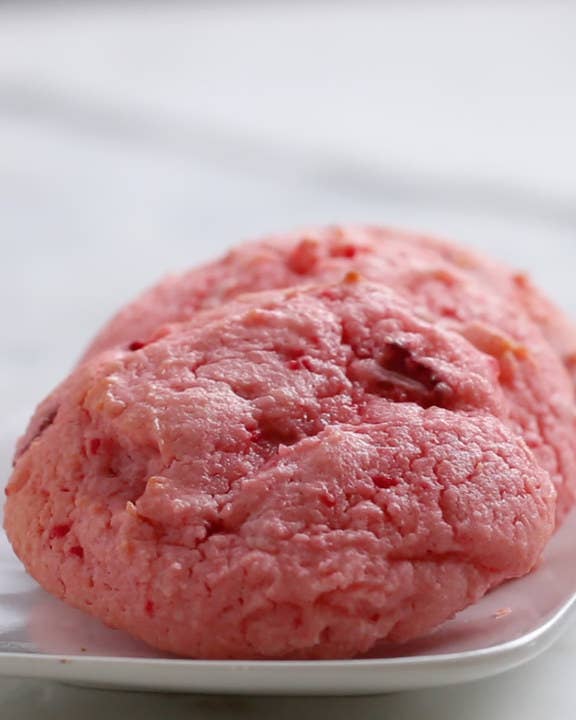 INGREDIENTS
1 package strawberry cake mix
½ cup chopped strawberries
½ cup cream cheese
⅓ cup oil
2 eggs
PREPARATION
Combine cake mix, strawberries, oil, and eggs in a mixing bowl.
Add in cream cheese and lightly mix allowing the cream cheese to still be visible and not all the way mixed in.
Using an ice cream scoop or your hand, form golf ball-sized balls of cookie dough and transfer to a parchment paper-lined baking sheet.
Bake at 350°F/180°C for 10-12 minutes.
Enjoy!